Dating vs. Courtship In "Flight School"
Posted by Jason McIntire | Oct 17, 2015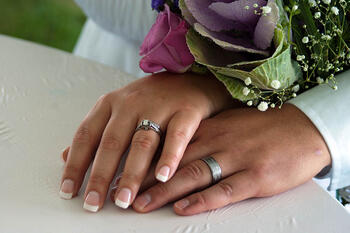 Not too long ago, I got a question about the perspective presented in Flight School on boy/girl relationships. In particular, some comments made by Jessie could lead one to believe that the story is meant to promote "courtship" and discourage "dating."
First of all, let me make one thing clear: I do not think that you have a call a relationship "courting" in order to please God. Nor do I consider "dating" to be a four-letter word. (Yay homeschool math skills.) The words themselves are not important; it's the meaning behind them - and more importantly, the intent of the people using them.
In Flight School, Jessie contrasts her own previous irresponsible dating behavior with the slow-and-steady courting pace of the Mullerites, concluding that their way makes more sense. However, this story element is meant to illustrate her admiration for old-fashioned values - not to draw a sacred line of demarcation between courtship and dating. Likewise, the fact that Ben is tentatively courting Chloe (and not dating her) is simply consistent with his character and circumstances.
In my opinion, a developing relationship between a single man and woman has but one virtuous purpose: to explore the prospect of marriage while risking as little hurt as possible for the other person. If that's the intent, I don't care if you call it courtship, dating, or some word you just made up. (Dateship? A court date? Oh wait, not that one.)
In the end, love is that which lays itself down for another (John 15:13). It does not ask "What can I get from you?" but "How can I give myself for you?" If both people in any relationship come with that attitude, it's really tough to go wrong - no matter what you call it.