The Author of Arcrea: An Interview With Nicole Sager
Posted by Jason McIntire | May 16, 2016
Please join me in welcoming our latest interview guest, Nicole Sager. She is best known as the author of The Heart of Arcrea and its two sequels, plus the subsequent Companions of Arcrea spinoff series.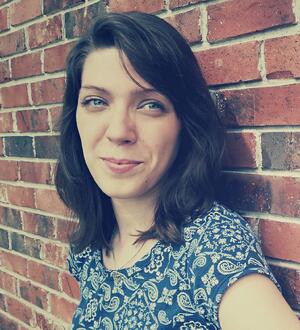 Arcrea is non-magical fantasy, which distinguishes it from most of the Christian fantasy out there, including the best-known classic examples (which everyone seems to emulate) by Lewis and Tolkien. Why did you choose to avoid magic rather than going the traditional way?
One simple reason is that I don't like magic and mysticism. I believe God is very clear in His Word regarding His opinion of witches/wizards and witchcraft, and His power is so much greater anyway! In short, I see it as a choice to have my characters rely on their own man-made strengths (with questionable origins), or on the power of God (through prayer, faith, etc.). I prefer to strive for the latter. My hope is that, as a result, readers will see clear examples of spiritual growth in their favorite heroes/heroines so that they're encouraged in their own walk with Christ. The tricky part is learning to include elements of fantasy without the magic!
Along the same lines, most Christian fantasy authors use an allegory for the Gospel - they make up another name for God, another way to refer to Christ, etc. Why did you decide not to do this in Arcrea?
I firmly believe that if God had not created the human race as we know it, but had created what we call an alternate reality (where speculative fiction/fantasy takes place), He would still be the same God. He is the same, regardless of mankind, and in starting out as an author, I saw no reason to put Him in a disguise. I've read fantasies with a different name for God, and once my confusion over the Deity was cleared up I was fine reading it. I understood the author's choice. For me personally, I just wanted to make the spiritual side of my stories as clear-cut as possible, especially when targeting a younger audience. Once again, I feel it's easier for them to trace the bit of [spiritual] reality that's tucked within the pages.
You recently announced a new title in the Companions of Arcrea series, called Cleftlocke. Can I talk you into spilling some juicy you-heard-it-here-first hints for our Elisha Press blog readers?
Haha! Well, anyone who follows me on social media will already know that in Cleftlocke we meet up again with Dainger of Rhulsh. What you don't know is that his knighthood (promised in the end of Burdney) is denied, and he's about to set out for the mysterious encampment of Clan Cleftlocke, where rumors of an ancient (and valuable) artifact are drawing attention from more than one source.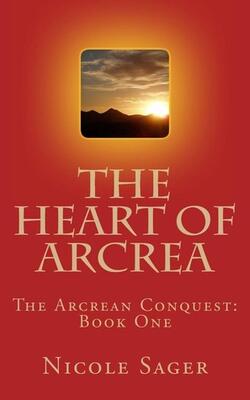 Do you have a favorite among the fiction books you've written so far? Anything you'd change about a book in the Arcrea series if you could?
The Heart of Arcrea still holds a special place in my heart as the 1st, but I think Burdney is my current favorite. There's a lot folded into those pages that came from things I had been learning and growing through. In some ways, it's like reading my own story. Haha! I've often wanted to change the grammar/spelling errors that I've spotted :) As far as story and plot though, I feel very comfortable with how things turned out due to all the prayer that went into writing them.
In addition to Arcrea, you've written a non-fiction book called A Tale of Two Siblings. Tell us about it, please.
Well, the book opens with the words, "I didn't like my sister" and that is a true statement. The rest of the book tells how my sister and I went from dislike to the best of friends, and gives practical suggestions for making the same journey yourself. It was really fun writing nonfiction, because it offered me a chance to write as myself and not a fantasy narrator! I hope you all check it out and find the story as well as the journey a fun experience.
What's the biggest discouragement you've faced in writing, and how did you get past it?
I'd have to say either writer's block, which required lots of prayer and waiting, or negative reviews. Those are obviously discouraging, but even more so when I feel like the issues are those I could explain away if given the chance. [Haha! The writer's life!] I try to find something helpful/constructive to take from a negative review, and I also pray that God will still use the book to bless the reader in a positive way, even if they didn't care for it!
What's the most gratifying feedback on writing you've ever received?
Several readers have said that the Arcrea stories encouraged them in their walk with Christ, or inspired them in their faith. I'm honored that God has allowed me to witness these answers to my prayers for the outreach of my books.
Some write by day with a pen in a tree; some by night at a desk with a Mac - every writer has their own optimal setup and time slot. Describe yours for us, if you would.
I have a nice little wooden desk set under a window in the room I share with my sister (you know, the sister I didn't like...). I have my laptop set on top, and usually prop the middle drawer open so all of my hand-written notes can holler and wave their dog-eared corners to get my attention. I don't have a set time to write, but have to insert it anywhere I can in the midst of my other schedule, where I'm working as a nanny.
How and when did you come to faith in Christ? Tell us something about your walk with the Lord since then.
I accepted Christ as my Savior when I was 8 years old. I grew up in a Christian home so I was familiar with the Gospel, and I told my mom one night as she was tucking me into bed that I wanted to become a Christian. My walk since then has been one of constant learning. As I got older I began to feel that my salvation had not been the miracle I saw in others who had been saved out of a life of open and obvious sin. I had to acknowledge that, even though God did not save me out of those same sins He did save me from them, as well as saved me out of those sins I had committed, which were just as wicked (regardless of the world's habit of categorizing big & small sins). God is constantly reminding me of His grace and love.
Keeping within a paragraph or two, what do you see as the purpose of your writing?
My prayer is that God will use my books to bless each reader, and that He will use them as a tool in bringing at least one person to the saving knowledge of Jesus Christ. My hope is that readers will feel safely entertained reading my stories, and that they will be inspired to a greater level of character and a closer walk with God.
Thanks, Nicole, for giving us your time. I'd like to encourage everybody to check out your books on Goodreads and your website, and to follow you on their social platform of choice.