The Silent Blade: An Interview With Jesseca Wheaton
Posted by Jason McIntire | Jul 25, 2016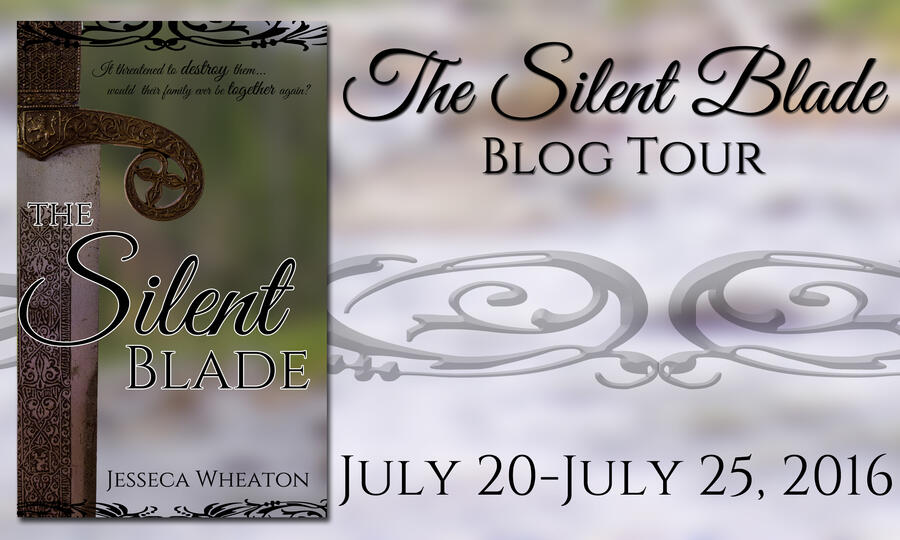 Today we'll be talking to my Goodreads friend Jesseca Wheaton, as part of the blog tour for her new novel, The Silent Blade. (Isn't that a great tour banner she put together?)
You call your blog "Whimsical Writings." What does that mean to you?
Well, when I first started and named the blog a couple years ago, I didn't really put a lot of through into the name, I just knew I wanted the word "writing" in there somewhere. To me, whimsical is the word I use to describe books like Anne of Green Gables, or Little House on the Prairie. They have a timeless simplicity and feel about them that makes readers of all ages enjoy them and relate to them. That's what I strive for in my stories, through all my writings still have a long way to go. :)
According to your blog, you wrote more than 150,000 words last year. That's over four hundred words a day. Do you consistently write that number, or do you write in longer, less-frequent bursts?
As much as I would like to, I hardly ever am able to write that many words every day! I definitely write in longer, less-frequent bursts. Sometimes I'll be able to sit down and write a few thousand words, other days when life is busy, I don't make a point of trying  to write. Life in our family can get busy, and while writing is a priority, it's not one of my highest priorities.
What does your writing setup look like? Do your hands ever hurt from writing so much?
I usually write at the desk in our living room, but that can get noisy, so I'll take the laptop and head to my room. Normally I'll usually have a glass of iced tea and I'll put on some sort of music, since I seem to concentrate better when music is playing.

On the days where I am able to write a lot, my hands don't normally hurt. I've taken piano for almost ten years, so that's helped get my hands to a place where typing, even for long periods of time,  doesn't really bother them at all!
Practice nearly always brings improvement. How have you seen your writing evolved in the past year or two?
When I first started writing, I had absolutely no ideas of the "rules" of writing. Because of that, my stories tended to have a lot of head-hopping, choppy scene breaks, and wayyy too many characters and POV's.

I've been working on improving a lot of that, and also making Christ a more integral part of the stories I write. It wasn't until recently that it dawned on me that if Christ is such a main part of my life, shouldn't He play a significant role in anything and everything I write, too?
What are some areas of your writing where you would still like to see progress?
I would like to make a point of being even more acquainted with the time periods I write in. I'm always amazed by what little details can add to a story! Also, I'd like to continue to improve in plot structure and character development. I know I still have a lot of room to grow in those areas!
If you could spend an hour interviewing one character from World War II, who would it be and what kind of questions would you ask?
Ahh, WWII. Only one person? Probably my great-grandpa. I remember him from when I was younger, but he died before I was really old enough to get to know him. He was serving at the Pearl Harbor base when it was attacked in 1941. I'd ask him what it was like, where he was when the attack happened, what everything was like directly following the attack, if anyone he knew had died in the attack, how it affected his outlook on the war… yeah, I'll stop there.
Your family has been through some pretty harrowing health challenges in recent history. What advice do you have for others who are dealing with those difficult times?
Trust God, cling to His promises, and rely on His Word. Even when you can't see it, there's a reason for everything that's going on in your life. There are times I still wonder why our family went through everything we did, but I know that when we get to heaven, we'll be able to see how all the struggles we went through in this life fit into God's perfect masterpiece! He is in control, He is on the throne. Trust Him.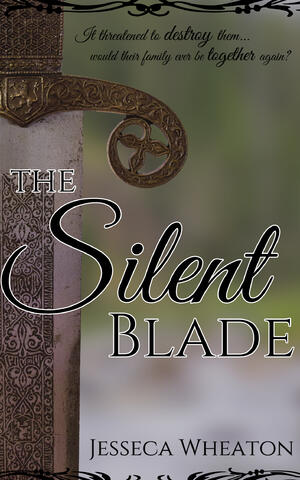 How did you arrive at the title "The Silent Blade" for your new work of fiction?
One of the main themes of the book is the danger of jealousy. Bitterness can change someone completely from what they were before. As I was writing, it dawned on me that jealousy is a silent blade. It's something we cannot see, yet it is dangerous. If we allow bitterness and jealousy to take root in our hearts, it will ruin us. It kills us on the inside, just as a physical sword can kill us on the outside.
Tell us briefly what the book is about and who will likely enjoy it.
The book is historical fiction set in Ireland in the tenth century.  As I mentioned above it deals with the subject of jealousy, and also forgiveness. It's YA, so anyone ages 13-17 would probably enjoy it the most.
I sometimes ask blog guests to explain the Gospel in 100 words or less. Would you like to do that for us now?
Sure. :) The gospel is the good news of Jesus Christ, who, being fully God, came to earth as a man. He lived a perfect, sinless life, and died on the cross as the sacrifice for sin. He was buried and raised again on the third day, for death could not hold Him! We are all sinners, and it is only through the shed blood of Jesus Christ  and His resurrection that we can be reconciled with God and have forgiveness of sin.

Thanks for having me here on your blog, Jason!!
Thanks for being with us, Jesseca!
Readers, you can purchase The Silent Blade on Amazon starting today. If you'd like to learn more about Jesseca, check out her blog and Goodreads profile.