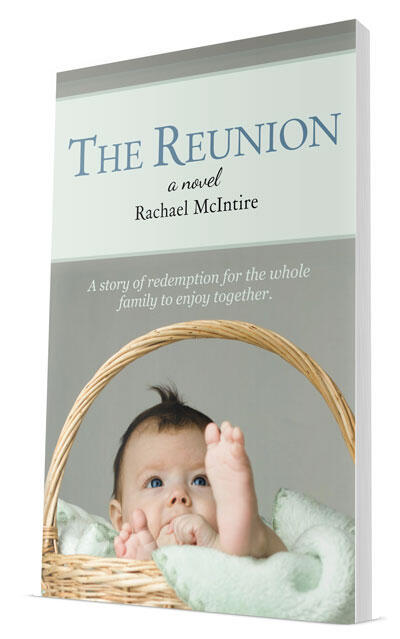 The Reunion
by Rachael McIntire
The Reunion follows the lives of Sarah Gladstone and Amanda Wellington, two little girls with similar backgrounds but very different stories. One is adopted into a home filled with the love of Jesus; the other finds herself growing up in a rich family where His Name is unknown.
Sarah and her adoptive sister, Rebecca, struggle to make their way as Christians in a secular world. Amanda listlessly glides through her life of wealth while all the time longing for the one real treasure - to be loved.
The unpredictable story of The Reunion is sure to keep the whole family engaged for hours. Through every twist and turn, readers will learn timeless godly principles that can be applied to a lifetime of everyday choices.
The Reunion is a great read-aloud for families, and makes a wonderful homeschool supplement. Families with adopted children also find special meaning in the story, as adoption is celebrated and discussed in a sensitive way. The story can be appreciated by any age group, though independent readers should be ten or older.
Register Free To Download E-Books
In order to download the digital edition of The Reunion for your e-reader, please register free using this form. You will receive an activation email with a link to click for access to e-book downloads, plus early notice when new titles come out. You can unsubscribe at any time, and we will never spam you or share your information.
Already a subscriber? Log in here.