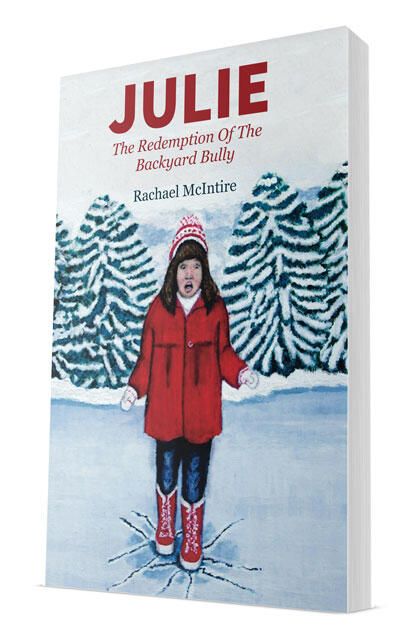 Julie: The Redemption Of The Backyard Bully
by Rachael McIntire
Julie Greene, neighborhood nemesis of the Gladstones in The Reunion, is back with her own story - before and after her icy "baptism" in the creek. Julie's meanness was penetrated that day, but what could God do with an insecure, jealous, universally disliked bully? On a rainy summer afternoon, seven children have gathered around "Grandma Greene" to hear a story - the story of just what God could do with that backyard bully in the years that followed. Why don't you come along?
Register Free To Download E-Books
In order to download the digital edition of Julie: The Redemption Of The Backyard Bully for your e-reader, please register free using this form. You will receive an activation email with a link to click for access to e-book downloads, plus early notice when new titles come out. You can unsubscribe at any time, and we will never spam you or share your information.
Already a subscriber? Log in here.